Natural Footing Arena Drags
The BEst Natural Footing Starts here
When it comes to Western Riding on a natural arena, the last thing you want is an arena groomer that just makes the top look pretty. You need a natural groomer designed to holistically address the footing profile, so you can get a consistent, safe foundation for your horses' hooves, with every step they take.
Your Arena, Your way
Your arena is built for your sport, your training needs, and with your horses in mind. Your footing should be the optimal depth and consistency to match. Whatever the discipline, number of horses, or type of natural arena you're working with, we have a drag to perfectly groom your natural footing. The way you want it. Every time.
Multi-Purpose Arena Drags
For ATVs, UTVs, & Sub-Compact Tractors, #1 Selling Arena Drag
4.5', 5.5', 6.5', 7.5' Widths

Starting At: $93/mo.*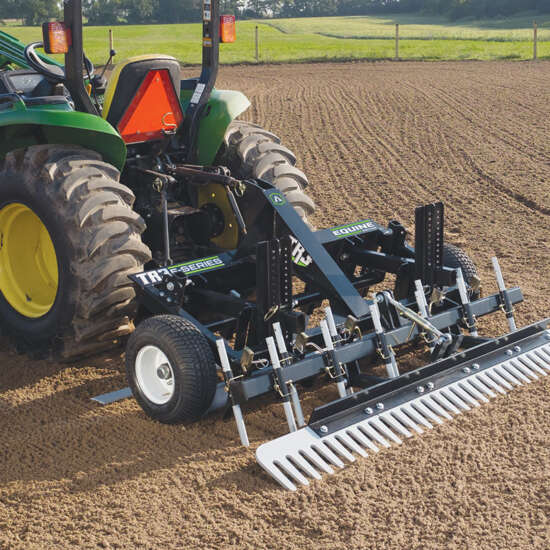 For Sub-Compact & Compact Tractors, #1 Selling Arena Drag
6', 7', 8' Widths

Starting At: $122/mo.*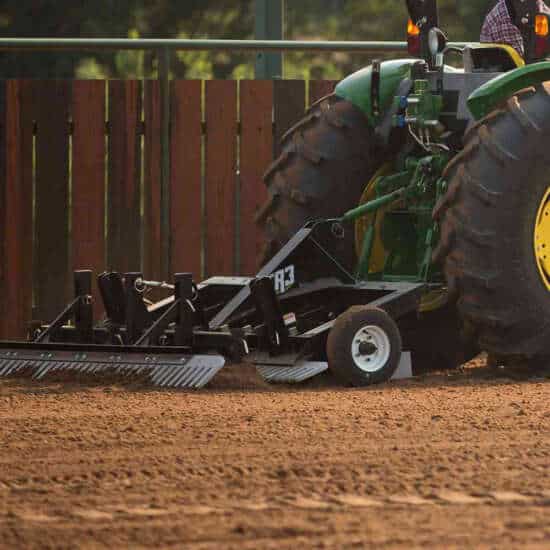 For Compact & Utility Tractors, Extreme HD Arena Drag
5.5, 6.5', 7.5', 8.5', 10' Widths - Commercial-Duty

Starting At: $116/mo.*
For Compact Tractors, Trevor's Roping & Rodeo Arena Drag
7' & 8' Widths

Starting At: $172/mo.*
The World's Finest Arena Drag
8', 10', 12', & 16' Widths - Commercial-Duty

Starting At: $533/mo.*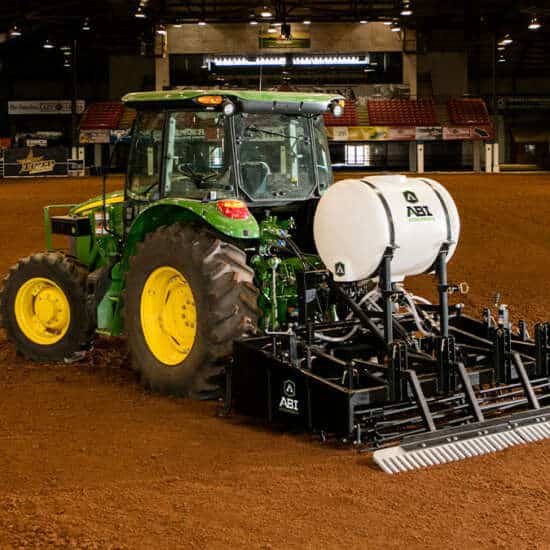 Ultimate Speed Events Arena Drag
8' Width - Commercial-Duty

Starting At: $364/mo.*
Simple to achieve elevated performance
Whether you're riding in your backyard or you run a professional competition facility, you know the care and soundness of your horses is essential to their performance. The consistency of the surfaces they move across while training and competing play a critical role in their soundness and career endurance. Your horses deserve an arena groomer engineered to elevate their safety, performance, and longevity.
No matter what Dirt you've got
Clay, sand, and water contents are just a few factors that make up the unique profile of your natural footing. Our natural arena drags are engineered to give you professional-level results, no matter what dirt you're working with.
no arena too rough
Whatever your arena's condition, the right equipment can empower you to restore your arena or renovate it by adding in new sand. Then, keep your arena in the best shape possible by using the same drag for your daily maintenance.
consistency MAtters
Our natural arena groomers for sale utilize positive depth control technology to hold the ground-engaging components in suspension so you can get repeatable results each and every time you drag your footing.
Say Goodbye to the Attachment Graveyard
Nothing ends up abandoned behind the barn faster than a flimsy tool that's built with subpar materials. At ABI, we prioritize durable, versatile tools built to last for years and years to come. When you choose an adaptable, reliable, easy-to-use implement for you natural arena, you are investing in both the present and future of your arena and your horses.
Easy to USe
You don't have to be a skilled operator to use our natural arena drags. With the infinitely adjustable components, you can set your drag to groom your arena exactly how you want. Then simply lock the tool into place so anyone can drop-and-drag your arena just the way you want it.
Built Tank Tough
From our rugged steel, to chip-resistant paint, to easily replaceable wear parts, our tools are built for hard work and prepared for all your arena maintenance needs.
Better, faster Results
Maneuverability and a tough, yet lean design are key to our natural drags. Because grooming your arena shouldn't have to be an arduous task. With an ABI natural arena drag you can get your perfect footing more efficiently than ever before.
Beyond your Arena With A Multipurpose Drag
If you own property or manage land outside the arena you likely have more than just arena dirt to maintain. Pastures, gravel driveways and lots, and trails through your woods to name a few. Our multipurpose groundwork attachments will give you the best natural footing results in your arena and the best groundwork results outside you arena. In other words, your ABI Attachment won't get bored. From clearing brush, to leveling dirt, to prepping a seedbed—our tools can do it all.


Quarter Horse Congress | AQHA | NFR | Lazy E Arena | World Class Shows